Beyoncé is one of those public figures most people on the street can instantly recall. So if you close your eyes and imagine Queen Bey in your mind's eye, does she look anything like this.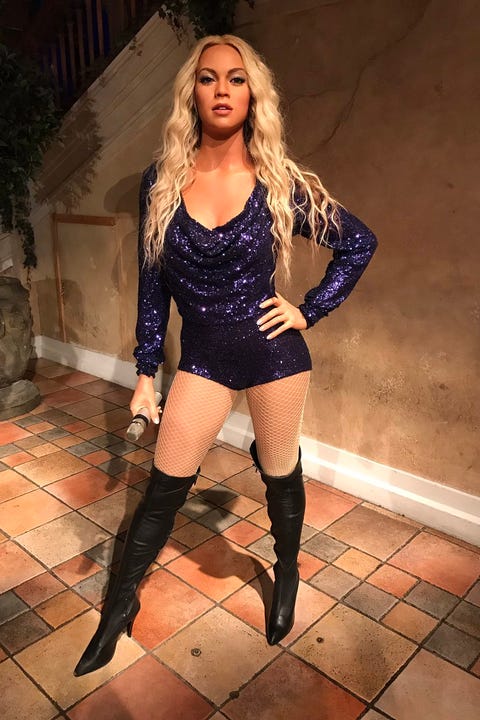 If you thought, Uh, that doesn't look right, most of the internet agrees with you. The figure in question comes from a Madame Tussauds wax figure of Beyoncé, which was recently moved to New York City.
Though one could argue that the outfit is similar to one Queen Bey would wear, it's a little harder to miss the overall lighter appearance of her skin in that shot, though the internet quickly learned that this was far from the only Beyoncé figure lacking melanin.